All you need to know about nature deficit disorder
 By Helen Briggs BBC News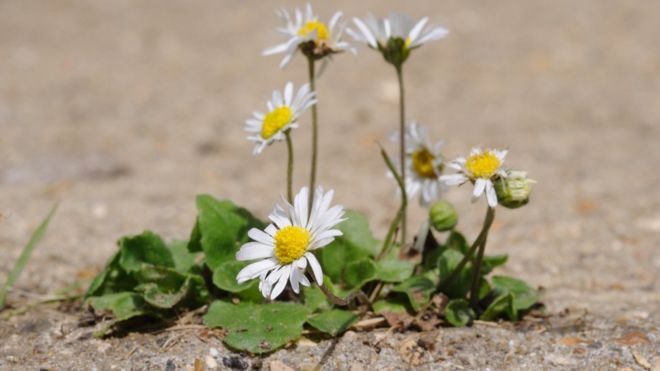 Even a flower in a crack in the paving can lift spirits  (Image copyright Thinkstock) 
It's tough to connect with nature at this time of year.
Your days are spent under artificial lights in an office, while the last of autumn's blooms are hidden beneath piles of decaying leaves.
NDD, or nature deficit disorder, has become a buzzword of late.
Although it's not a recognised medical condition, concerns about its effects on wellbeing are attracting widespread attention.
"I guess it's a symptom of current lifestyle," says Dr Ross Cameron of the department of landscape at Sheffield University. Read more.
---