Horns of a dilemma: retiree to fly 80 South African rhinos to Australia
Former sales executive who emigrated to Australia 30 years ago is hatching a daring plan in an attempt to save the species from poachers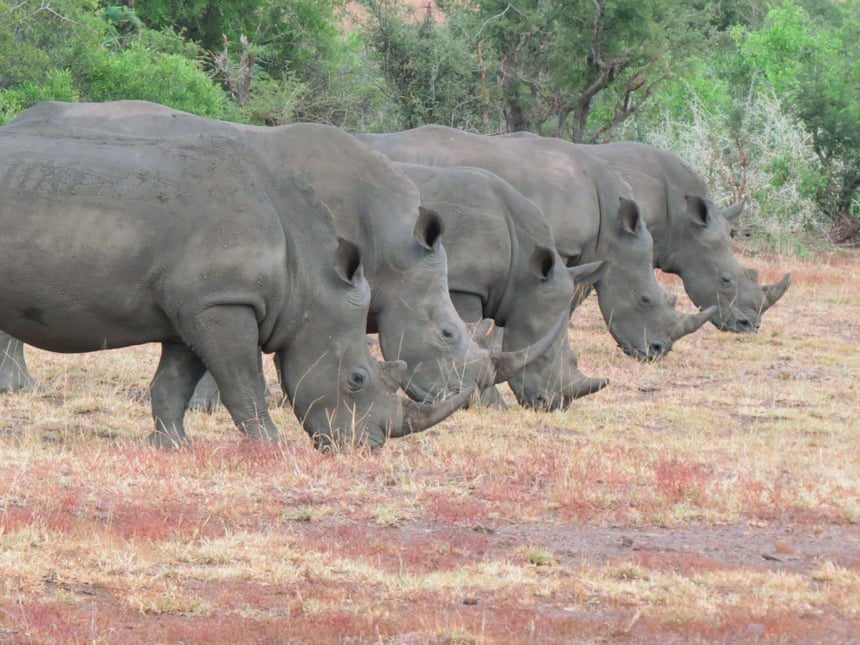 A group of rhinos in South Africa's Kruger National Park. Poachers slaughtered 1,338 rhinos across Africa last year. Photograph: Greatstock/Barcroft Media
Agence France-Presse
A retired South African sales executive who emigrated to Australia 30 years ago is hatching a daring plan to airlift 80 rhinos to his adopted country in an attempt to save the species from poachers.
Flying each animal on the 11,000-kilometre journey will cost about $A60,500, but Ray Dearlove believes the expense and risk is essential as poaching deaths have soared in recent years.
The rhinos will be relocated to a safari park in Australia, which is being kept secret for security reasons, where they will become a "seed bank" to breed future generations. Read more.
---