Illegal wildlife trade campaign enlists tourists
By Mark Kinver Environment reporter, BBC News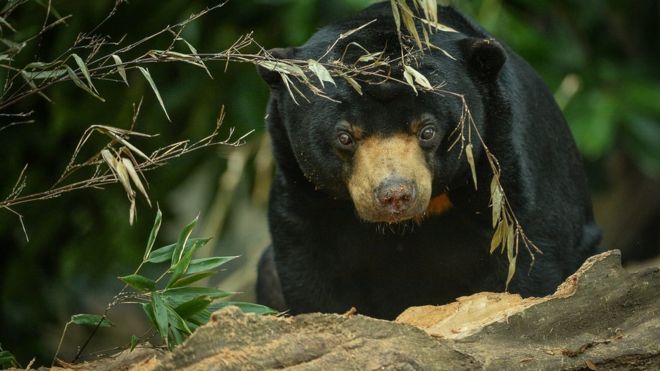 Image copyright Chester Zoo Image caption A sun bear at Chester Zoo, which was saved by conservationists after its mother was killed by poachers
Conservationists have launched a global campaign asking the public to help tackle the illegal trade in wildlife.
They have developed a smartphone app that allows people to submit images and data of suspicious items on sale, possibly helping enforcement agencies.
The United Nations estimates the illegal trade is worth billions of pounds each year. Despite efforts to crack down on the slaughter, it continues to grow, say campaigners.
In recent years, there has been a resurgence in the poaching of threatened species, raising concern about the long-term survival of iconic animals such as tigers and rhinos
---