Japan tests innovative magnetic tether for slowing space junk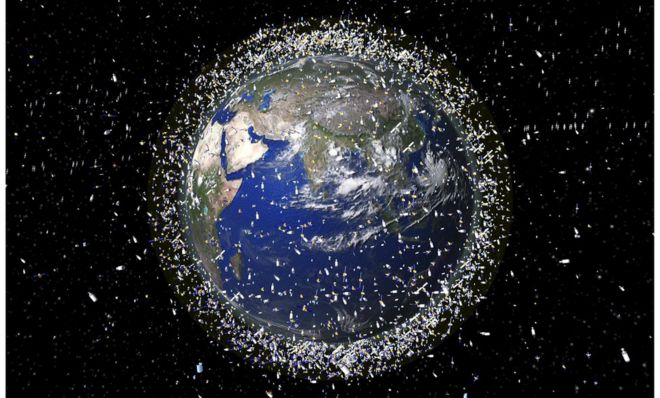 Science Photo Library – More than 5,000 space missions have left Earth's orbit increasingly congested
Japan has launched a cargo ship which will use a half mile- (700m)-long tether to remove some of the vast amount of debris from Earth's orbit.
The tether, made of aluminium strands and steel wire, is designed to slow the debris, pulling it out of orbit.
The innovative device was made with the help of a fishing net company. Read more.
---