Ancient eel-like fish is reclaiming its former river strongholds as water quailty improves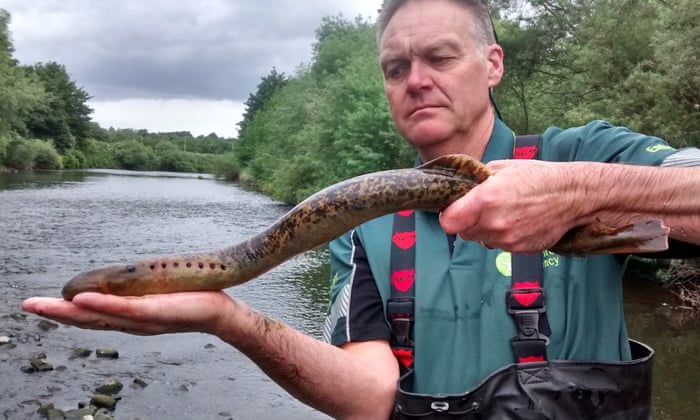 Lampreys, a Medieval delicacy and eaten in a scene of Games of Thrones, evolved almost 200m years before the dinosaurs but industrial pollution drove them out of many of Britain's rivers.
They are now returning to the upper reaches of rivers that were once considered their heartlands but from which they vanished up to 200 years ago amid declining water quality and man-made blockages that prevented them migrating upstream and downstream.
Among the rivers the fish, described as "living fossils", are reclaiming are the Ouse, Trent and Derwent. Read more.
---