Paradise lost: World's most beautiful places under threat of tourism
It is the double-edged sword of tourism: On the one hand it brings the awareness of beautiful places and and economic development for the local population. On the other, this exposure can lead to uncontrolled numbers of tourists, damaging the beauty they came to see.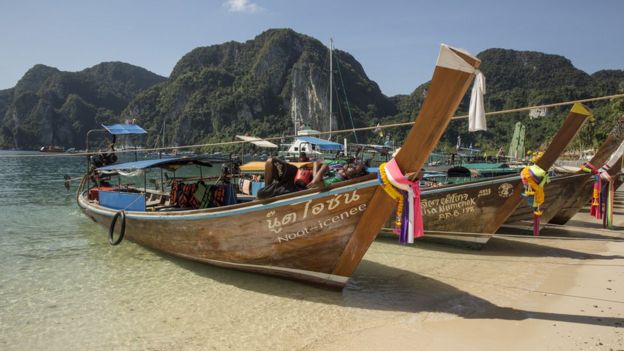 Paula Bronstein/Gerry Images Image caption The Phi Phi islands are facing coral extinction and other environmental problems brought on by a boom in tourism.
---