The extraordinary mission of Maria Sibylla Merian
Three hundred years after her journey into the South American rainforest to observe its plants and insects, Merian's vibrant paintings are to go on public display. An exquisite response to nature, they reveal an artist ahead of her time.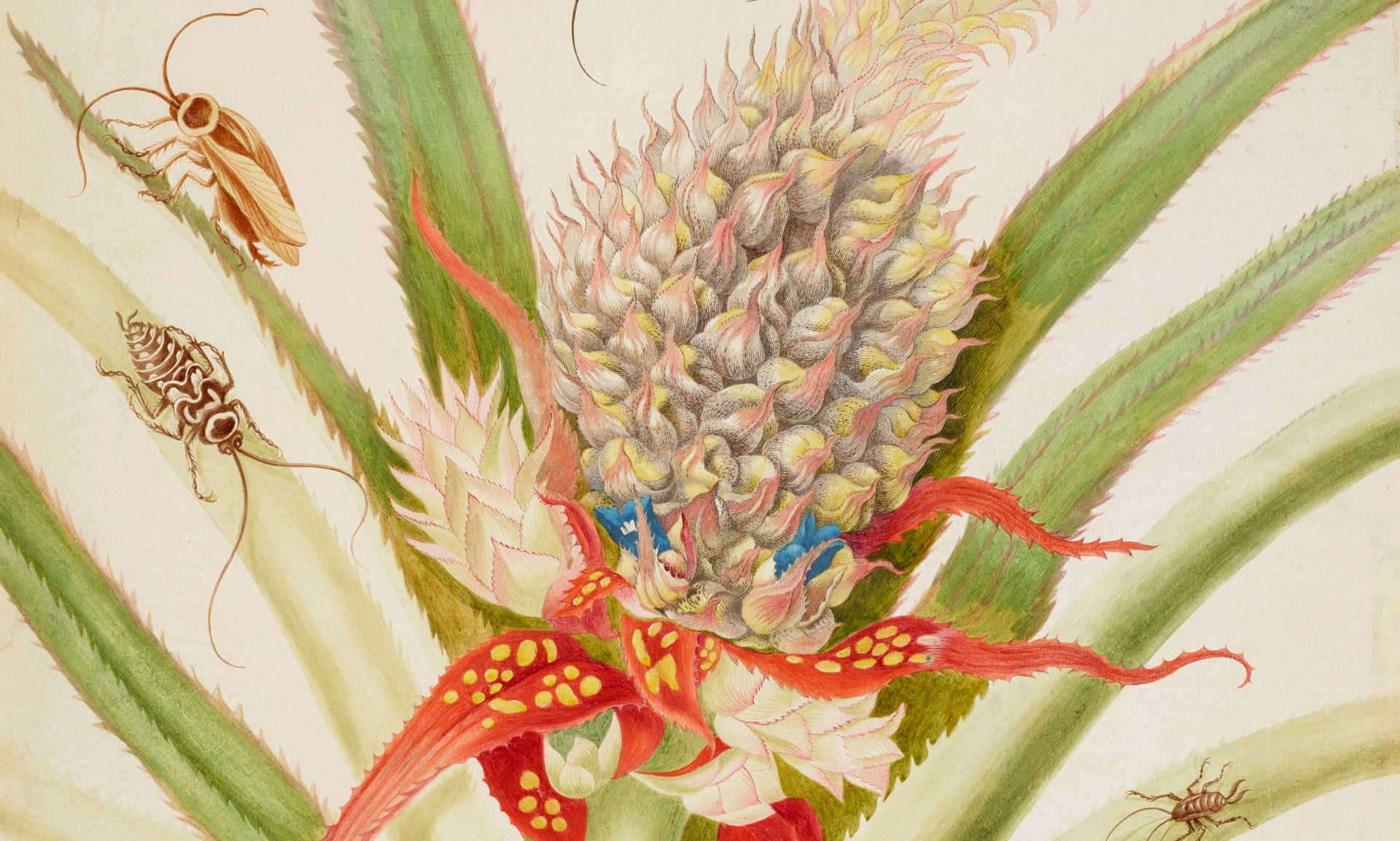 Merian's Pineapple with cockroaches (1702-03). Illustrations courtesy of the Royal Collection Trust/Her Majesty Queen Elizabeth II Photograph: Royal Collection
Amanda Vickery
In the history of art there are few more singular practitioners than the German naturalist Maria Sibylla Merian (1647-1717). Her work straddles the territories of art and science – it includes some of the most striking, even disturbing, visions I have ever seen. Her life-size studies capture the insects of tropical Suriname, on the northeastern coast of South America, and the plants that sustained them. Pictured in various states of metamorphosis, the insects are explosively beautiful: weird, vibrant, energetic even nightmarish. Metamorphosis Insectorum Surinamensium caused a sensation across Europe when it was first published in 1705. The plates form the basis of an exhibition opening soon at the Queen's Gallery, Buckingham Palace, a chance to see Merian's watercolours in the royal collection that were bought by George III. Read more.
---