Who is the 'Ivory Queen'?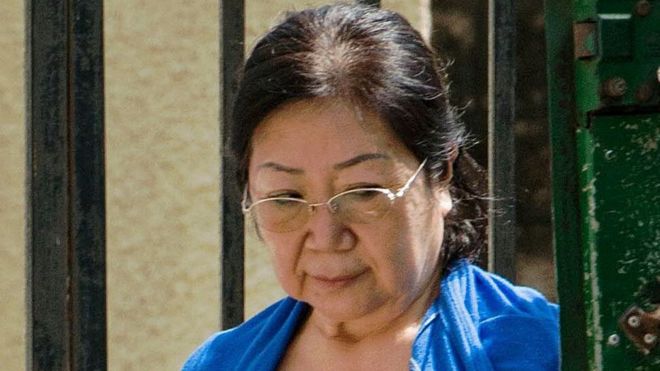 Image copyright AFP
A 66-year-old bespectacled Chinese woman may not be most people's idea of an ivory smuggling kingpin, but that's exactly what Tanzanian investigators say Yang Fenglan is.
She is accused of leading one of Africa's biggest ivory smuggling rings, responsible for more than 700 elephant tusks worth $2.5m (£1.7m) illegally leaving Tanzania for the Far East. Ms Yang denies all charges. Her trial, set to begin in Dar es Salaam on 9 May, has been postponed for two weeks. So what do we know about the woman dubbed the "Ivory Queen" and what exactly is she accused of? Read more.
---